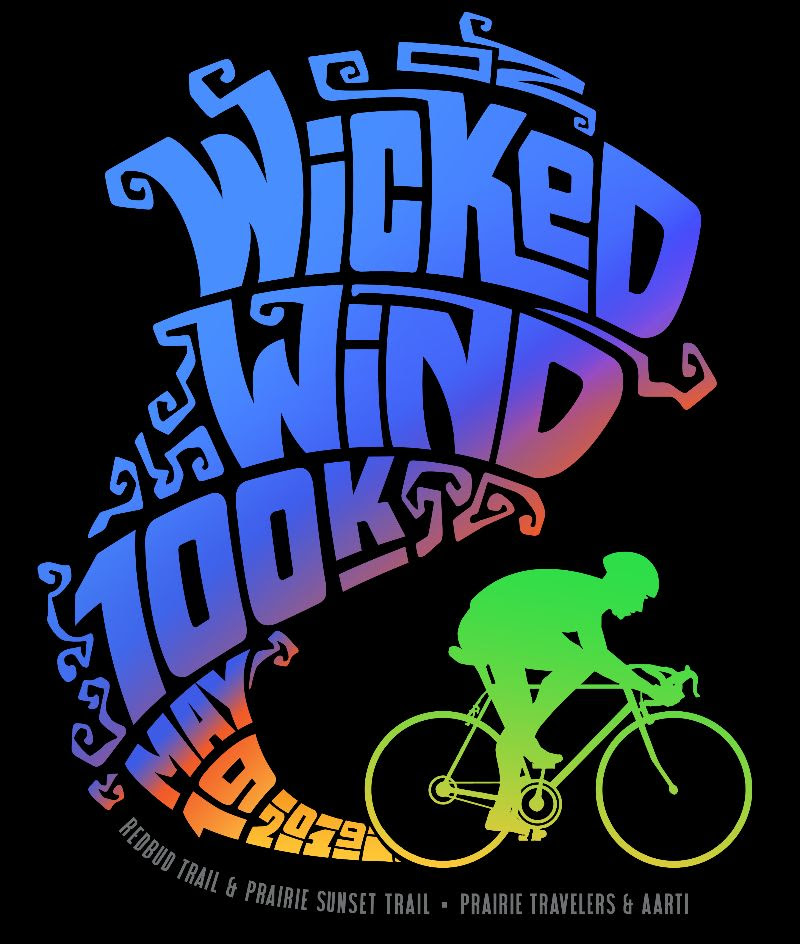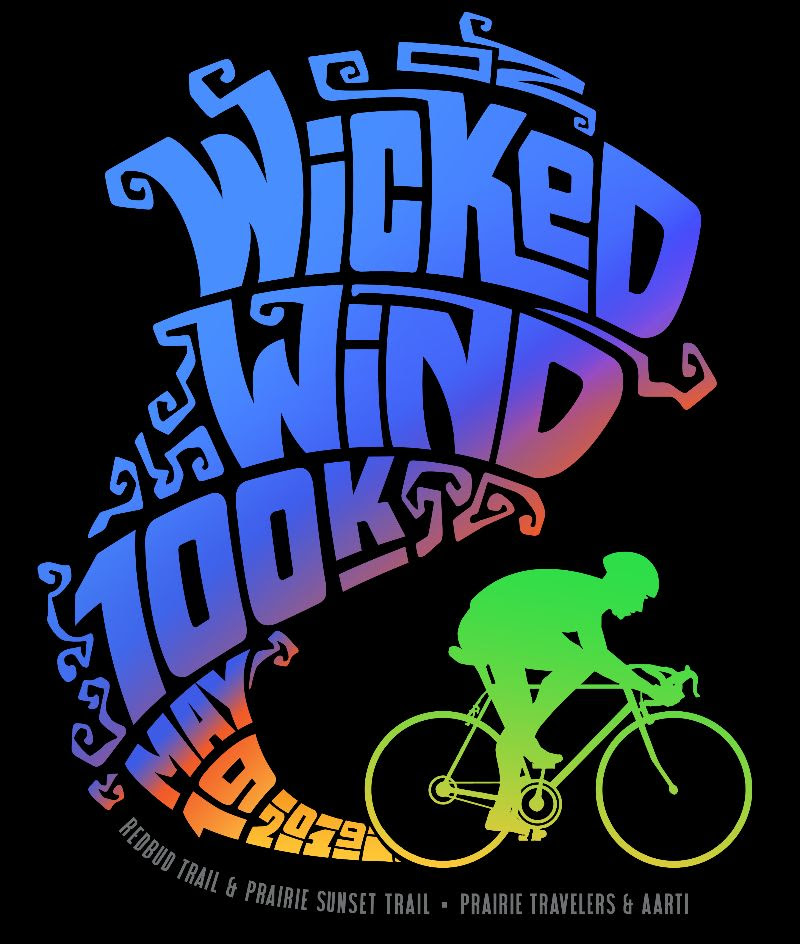 ANNUAL WICKED WIND 100K
25 mile and 62 mile (100K) road options available, and 42 mile gravel option is new this year. Each ride is a loop, finishing at the starting point. The family ride follows perimeter road in park.
Proceeds from the ride support the development of rail trails in the Wichita metropolitan area.
NEW THIS YEAR: All registered riders will receive a pair of custom Coolmax event socks in their registration packet. T-shirts can be ordered on Amazon, and will support the work of Prairie Travelers and AARTI: https://www.amazon.com/s?rh=n%3A7141123011%2Cp_4%3AThe+Wicked+Wind+100k+Tees&ref=mh_bl_sl_s_ap_mw_7141123011

When: Sunday, May 19, 2019
7:30 a.m.: Registration & Packet Pick-up
8:30 a.m.: 62 mile (100K) tour starts
8:40 a.m.: 42 mile gravel ride starts
8:50 a.m.: 25 mile tour starts
9:00 a.m.: Family Ride starts
Where: Lake Afton shelter #1 on the west side of the lake.