Walnut Valley Metric bike ride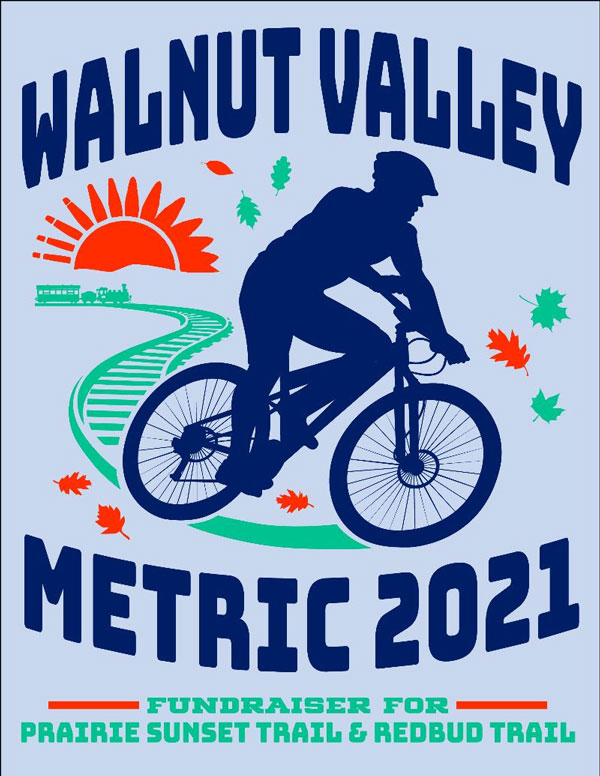 When:
September 26, 2021
Where:
Recreation Center
624 College Street
Winfield, Kansas
Time: 9:00am
Registration is now open for the Walnut Valley Metric, which will be held on September 26, 2021. Join old friends and new for this annual ride through the gentle hills of Cowley County.
Route options are:
35 mile road
65 mile road
42 mile gravel
All proceeds from the ride go to support the Prairie Sunset Trail and the Redbud Trail.
NEW THIS YEAR: Please review and agree to abide by the COVID-19 Safety Guidelines. Masks (when stopped) and social distancing are recommended.